Kearny Mesa Chiropractors in San Diego with Experience Helping People Thrive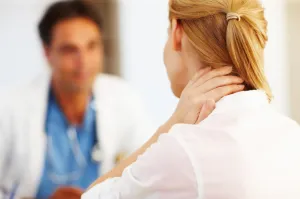 Dr. Charles Salanger and Dr. Carol Spiegelman, have helped thousands of people in the surrounding areas of Kearny Mesa, Linda Vista, Poway and Scripps overcome chronic back pain and recover from a
car accident injury
or
personal injury
. As a chiropractic team, we bring our years of experience together with state-of-the art equipment and never-ending study into the latest research so that we can provide our patients with comprehensive, holistic health care services.
While many people first come to see us for help recovering from an injury or chronic neck and back pain, headaches and migraines, and other painful conditions, our patients continue to come back because we truly help them to go from just recovering to accomplishing their ultimate health goals; and we do it all without invasive procedures or pharmaceuticals.

Kearny Mesa Chiropractic Care Brings Holistic Health to All Phases of Life

Our Kearny Mesa chiropractors are passionate about helping people achieve optimum health and rehabilitation from injuries through highly-skilled chiropractic care. Our team is especially experienced in treating sports injury, car accident injury, personal injury and workers compensation patients. Through careful, thorough examination and diagnosis of each injury, we take the time to understand what our patients need to help them feel better and get back to full, pain-free activity naturally and effectively. We design treatment plans that include gentle, precise spinal adjustments to free pinched nerves, and a number of physiotherapy modalities, such as massage therapy, that help the body heal from the inside out. In addition to providing the care and rehabilitation they need, we also make life easier for our patients by helping with the paperwork they need to bring closure to their cases.

As chiropractors, we strive to discover the root cause of each patient's pain, whether it is chronic or pregnancy-related
back pain
,
headaches and migraines
, neck pain from whiplash, sciatica, or any other ailment. And then instead of just masking the symptoms with medication, our goal is to treat and remove the cause of the pain so that it does not return.
This natural, non-invasive approach to healthcare is great for everyone in the family: from pregnant mothers and infants to teenage athletes and weekend warriors, and seasoned citizens who want to stay active well into their golden years. Through our skilled combination of spinal adjustments and corrective exercises and stretches, we help people recover and get strong to avoid future injury. Through modalities such as massage therapy, nutritional counseling and lifestyle counseling to help people accomplish daily tasks more ergonomically to avoid injury, we help everybody in the family feel rejuvenated, healthy and strong.

Another important thing to know about our chiropractic care is that we can help healthy people just as well as we can help people in pain. If you just want to be healthier than you are today, give us a call at (858) 565-8645 and let us show you how!