Kearny Mesa Chiropractors in San Diego Treat Neck Pain, Back Pain, Headaches and Migraines
It's never easy to make a first visit to a new medical professional. Choosing a new chiropractor always brings its own tension.
Dr. Charles Salanger and Dr. Carol Spiegelman
understand this. That's why, as two
Kearny Mesa chiropractors
in San Diego and longtime care-providers, we are committed to making new patients feel comfortable in our clinic. Whether you're seeking the services of a chiropractor to resolve issues with neck pain or back pain, or whether you're seeking relief from a serious car accident injury or other major accident, Drs. Salanger and Spiegelman can help. We can even help you deal with headaches and migraines that you suffer from every evening.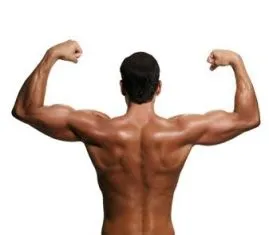 What can you expect when you make your first appointment at our Kearny Mesa clinic? You'll meet personally with your own
chiropractor.
And you'll discuss the issues you are facing in-depth - anything from neck pain caused by an auto accident to a persistent headache caused by stress or overwork - before our chiropractic specialists devise a treatment plan tailored to your own needs and lifestyle.
You'll also meet with our friendly and knowledgeable staff, who will guide you through the process of filling out the patient forms that tell us whether you are seeking treatment for back pain, neck pain, stress-related disorders, headaches and migraines, car accident injury, or other related injuries.


After your consultation, Dr. Spiegelman or Dr. Salanger will perform a complete chiropractic exam to gauge your flexibility and test your reflexes. Our chiropractors will also perform other neurological, orthopedic and physical tests, all to determine your general health and flexibility. It's important to note that our professionals will not perform any of these tests without your consent.
---
Chiropractic Treatment and Wellness Program
After your initial examination, Drs. Spiegelman and Salanger will work closely with you to develop a personalized treatment plan, one that targets your specific health issues and needs. This is a very important step in the treatment process.


A patient seeking treatment for consistent headache pain doesn't necessarily need the same medical program as one who comes to us with severe neck pain or back pain. A patient who recently suffered through a serious auto accident may need a more intensive treatment program and therapy than does one who is suffering from persistent fatigue.


This is part of what makes our San Diego clinic so different from many of our competitors: We don't believe in the one-size-fits-all approach to treatment. We'll treat your back pain or your neck pain. We won't try to treat ailments from which you are not suffering.


Finally, our chiropractic specialists will also work with you to develop a wellness program designed to supplement your treatment. This program might include specific exercises, a new diet and eating plan, icing and heating schedules, and other healthy living suggestions tailored to your specific needs and medical challenges.


We know that choosing a new medical professional is never an easy choice. But we're pleased that you're exploring our Kearny Mesa chiropractic practice. We help to serve the surrounding areas of Linda Vista, Poway, and Scripps as well. And we're dedicated to making your new patient experience a positive one. Call us at (858) 565-8645 to schedule an appointment today.