Chiropractors Advise Kearny Mesa Car Accident Injury Victims to Seek Treatment Immediately
Our chiropractors successfully treat numerous Kearny Mesa and San Diego
car accident injury
cases every year, helping people find lasting pain relief and healing. Someone, somewhere here in America suffers in an auto accident every 10 seconds. The fact is, even at speeds as low as 5 mph, collision forces can jolt a body causing conditions like neck pain from whiplash, back pain,
headaches and migraines
. Chiropractors Dr. Charles Salanger and Dr. Carol Spiegelman urge people who have suffered a car accident to contact us immediately for a thorough exam and diagnosis. When we catch injuries soon after they happened, we can help people avoid years of unnecessary suffering.
Kearny Mesa Whiplash Sufferers Rely on Our Chiropractors in the 92111 Area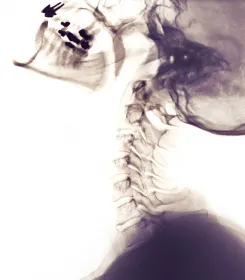 Kearny Mesa and San Diego
car accident injury
victims often have a hard time finding the treatment they need in an emergency room, simply because emergency room doctors are pressed for time to treat cases that are immediately life threatening. So a patient complaining of mild
neck pain
may simply be sent home with some painkillers and a neck brace. However, in many cases a soft tissue injury like whiplash often hesitates to produce immediate symptoms. It may be hours, days or even weeks before the neck and back pain,
headaches and migraines
and difficulty concentrating manifest themselves. If not treated promptly, the condition can worsen and become more painful, so it is important to get help as soon as possible from a chiropractor in the
92111
zip code.
Our chiropractors are highly-skilled and experienced at diagnosing and treating car accident injury patients, and we have the ability to take all the time needed to fully understand the extent of the injury. Then we can design a successful treatment plan, tailored to the individual's needs. This typically includes spinal adjustments to correct misalignments in the curvature of the lumbar or cervical spine (back and neck) that may be pinching nerves and causing pain.

We also provide state-of-the art physiotherapy techniques that stimulate the body's own inner healing mechanisms so that we can help our patients avoid becoming dependent on painkillers. These techniques are designed to induce the body to produce its own endorphins (natural painkillers). Massage therapy, for example, warms up and loosens tight, tense muscles, increases circulation to injured tissues, and improves range of motion. Cryotherapy, on the other hand, which we often use right after an accident, decreases circulation for a short time in order to reduce inflammation and relieve pain.
Our chiropractors also assist patients to become stronger than they were before. We coach each person through exercises and stretches designed to help rehabilitate whatever part of the body was injured so that it is restored to full strength and range of motion.

So please see us as quickly as possible after a car accident so we can check for whiplash or any other injuries and treat them promptly. We can help you stop suffering and start enjoying life again today! Call us at (858) 565-8645.