Workers Compensation Injuries Treated by Our Kearny Mesa Chiropractors
At our clinic, Dr. Charles Salanger and Dr. Carol Spiegelman use a variety of non-surgical chiropractic techniques to heal employment-related injuries, auto accident injuries, and personal injuries. Workers compensation injuries include repetitive motion injuries, desk/immobility injuries, and accidental injuries related to machinery or high risk occupations. Most people spend eight to 10 hours a day at work, and this is why back pain, neck pain, headaches and migraines, Sciatica, Carpal Tunnel, and herniated discs are often related to actions preformed at work.

Repetitive Motion Injuries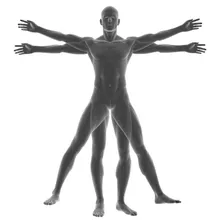 Repetitive motion injuries are the most prevalent kind of work related personal injury. During employment, many workers are required to constantly repeat the same task as part of their job description. These often unnatural repetitive motions can cause muscular imbalance and soft tissue damage.
Eventually the body breaks down under the strain. Repetitive motion injuries, such as Carpal Tunnel, can cause acute pain and discomfort.

Other common types of repetitive motion injuries are seen in jobs that require heavy lifting, such as nursing, stocking shelves, and factory employment. In these types of injuries, our chiropractor often sees patients suffering from shoulder pain, neck pain, back pain, headaches and migraines, Sciatica, and knee pain. By using chiropractic techniques, massage therapy, and muscle conditioning, our chiropractor is able to relieve the pain, headache, and discomfort related to these injuries. Our massage therapists will also work with you to help prevent any future personal injury.

Immobility Related Workers Compensation Injuries
Spinal injuries are often caused by sitting immobile at a desk for long periods of time. The human spine was not designed to sit immobile for hours as is often required by many white-collar occupations. The immobility, combined with non-ergonomically designed furniture, poor posture, and sedentary lifestyles, can wreak havoc on the spine and neck.


Job stress and fatigue further complicate the situation, creating neck pain, sciatica, herniated discs, disc degeneration disease, and radiating extremity pain. Almost all employees will suffer headaches and migraines, back pain or neck pain at some point during their working life.


Chiropractic Care for Accidental Work Injuries
Employment injuries treated by our chiropractor also include accidental work injuries caused by tools, lifting, or falling. Inherently dangerous occupations, such as construction and heavy equipment operation have high rates of accidental injuries. These jobs are also physically demanding and taxing on the spine. Soft tissue extremity damage caused by accidental work injuries and car accident injuries can lead to chronic arm pain, leg pain, shoulder pain, back pain and neck pain.


Chiropractic Treatment for All Workers Compensation in
San Diego
The Kearny Mesa chiropractic office of Dr. Charles Salanger and Dr. Carol Spiegelman in San Diego is focused on healing your employment or car accident injury and getting you back to work. Most insurance companies and private companies in San Diego now pay for chiropractics because of the long lasting and effective results.


At our clinic, we use chiropractic manipulations called "adjustments" to relieve back pain and improve spinal alignment. We also use ultrasound, interferential electrical muscle stimulation, microamperage neural stimulation, mechanical manipulation, moist heat therapy, and massage therapy to increase soft tissue elasticity and facilitate natural motion in the spine.


Our massage therapists, will also show you how to prevent injuries from occurring in the future. Our goal is to get you back to work pain free! We see patients in and around the surrounding 92111 zip code. Call us at (858) 565-8645 if you have suffered a workers compensation injury.